09 October 2016
3 Pre-Election "To-Do's" that all Christians Should Know About
As we focus on the pre-election conditions of our financial markets, note that this is just an exercise of education and awareness. I want to emphasize that for those that believe in the almighty God and His son Jesus, there is no worry, fear or concern for what will come as a result of the presidential election. This is because we know what biblical truths tell us when it comes to people of leadership and God's sovereignty when it comes to the state of His nations. His word says that He is with us always and I rest in that truth. He also gives us instructions to follow when it comes to the leadership and authority over us. Using those instructions, this pre-election (and post-election) to-do list is one that all Christians should adopt.
1. Pray for those in authority.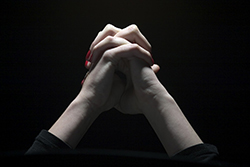 Therefore, I exhort first of all that supplications, prayers, intercessions, and giving of thanks be made for all men, for kings and all who are in authority, that we may lead a quiet and peaceable life in all godliness and reverence.
1 Timothy 2:1-2 NKJV Election time is a great opportunity for us to practice what he has commanded us to do by praying for those in authority. God responds to our requests when we ask with a sincere heart. No matter who wins the election, as Christians we have a responsibility to pray for them. We will pray and ask God to give them counsel, guidance and instructions as needed to lead the nation over which they are appointed. I believe in my heart that if we sincerely pray this, our leaders will hear from God. That does not mean that they will follow the instruction (honestly, I'm also guilty of this failing) but no matter how it happens, I believe that His will be done on earth as it is in heaven.Pray for those in authority.
2. Come under the authority that is governing you.
Let every soul be subject to the governing authorities. For there is no authority except from God, and the authorities that exist are appointed by God.
Romans 13:1 NKJV This one was once very hard for me. I remember my mid 20's, at work being less than the desirable employee for a boss that was… hmmmm… I'll say less than competent in their current assigned position. (That's much better than I said it then!) After being somewhat of a pain to my boss with my verbal and written corrections to what I deemed as mistakes and oversights, the Holy Spirit directed me to the bible book of Romans chapter 13. After reading the entire chapter, I was in tears as I realized that I was doing just the opposite of His word instructs us to do. Took me a bit to swallow my pride and "be subject" to the authority but I did immediately stop pointing out corrections and worked to get on God's program for being an employee that represents my faith. I eventually became the biggest supporter for my boss for the remaining time that we worked together. These days I often see a blatant disrespect for our national leaders. I see this in the national media as well as from individuals in social media. I must say is disheartening. Even if the leader is operating in a way that does not command respect, as Christians we should continue pray for them. Because God is the judge and He puts one down and exalts another, I trust that the leader will be removed in due time if their undesirable behavior continues. Resist the urge to join the campaign of disrespect. Follow His instruction and come under the authority of those that are governing you.
3. Know that our country is blessed!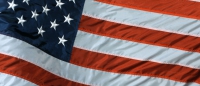 Blessed is the nation whose God is the Lord, The people He has chosen as His own inheritance.
Psalms 33:12 NKJV As long as we continue to follow Christian practices of faith, our nation will continue to be blessed. No presidential or congressional political affiliation can change that. The election is important but it has little bearing on what the Lord has in store for you and your family. My God's promises are true – even if there is a president in office that speaks differently. Know this and believe this. Our country is blessed – even if the financial markets don't look favorable. Avoid the political rhetoric that is certain to become more apparent and more distracting. Make sure that you do fall in line with these 3 must-do steps: 1) Pray 2) Vote 3) Pray Stay tuned here with Money reVerse. I'm believing that we all will prosper financially in unexpected times. God has chosen the foolish things of the world to put shame to the wise. I'm down with that! I'm believing that each of us will be able to prosper financially in the markets in unexpected ways. There's more pre-election market watch coming. Just needed to ensure that our mental and spiritual positioning on this topic is stabilized. Until next time! Carolyn

View Previous Post in this Series

View Next Post in this Series