12 May 2017
We're talking Retirement Savings Accounts on The Marriage Talk Show!
Let's tak a deep dive into 401k, 403b, 457b plans!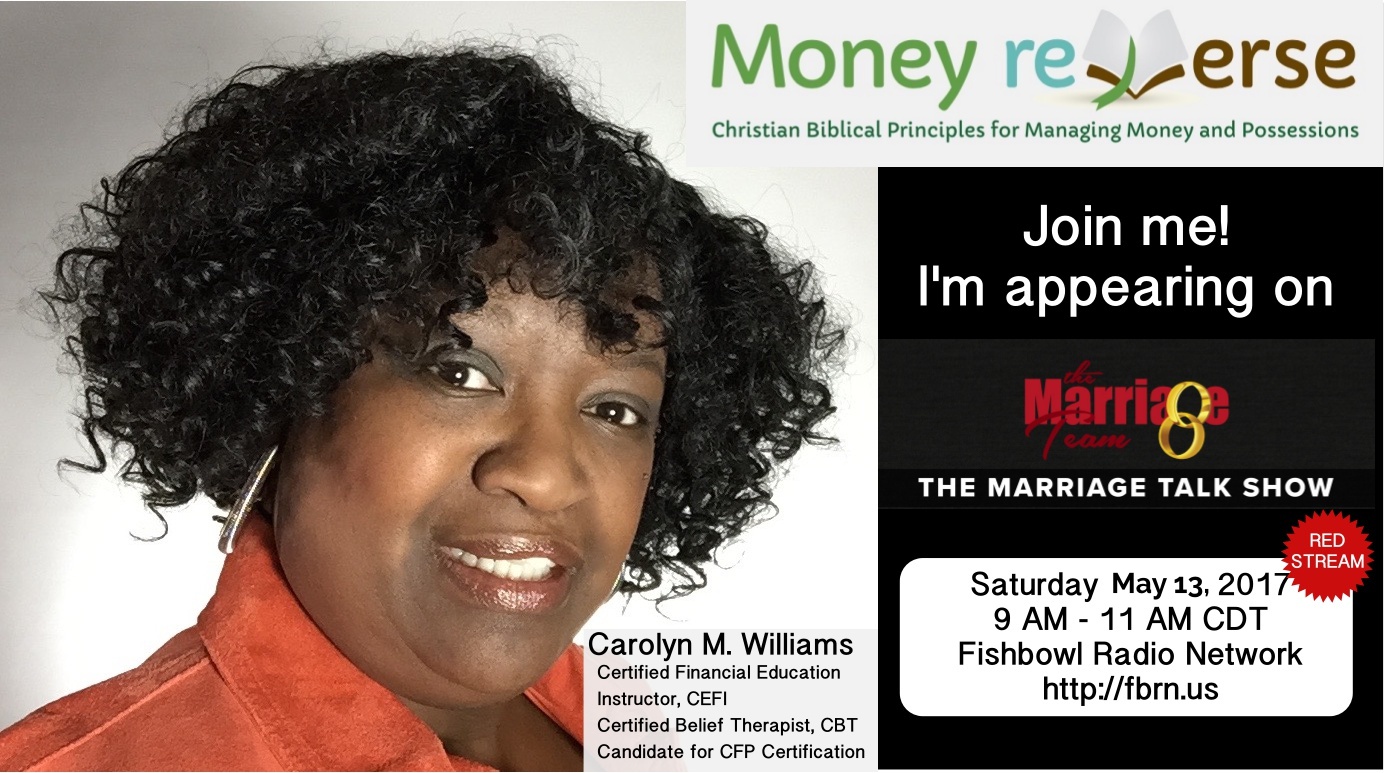 Join me on Saturday 5/13/2017 at 9 AM CDT. I'll be in the studio with Ralph & Shelia Green, the dynamic hosts of
The Marriage Talk Show on the Fishbowl Radio Network
(in the RED STREAM). Our goal is to deliver financial empowerment to every marriage and every listener while embracing Christian biblical principles. We will be discussing the important topic of retirement savings accounts - 401k, 403b, 457b and IRAs. While these accounts give us the best chance at securing our financial future when we walk away from the workforce, they introduce many new terms and concepts that can be somewhat confusing. Let's talk about it! You will be more empowered in your retirement savings knowledge at the end of the 2-hour show - guaranteed! Get a free resource guide of
10 Must-Know Retirement Savings Terms.
Have it handy when you tune in. We will do a deep-dive of all 10 of these 10 concepts! Join the show live -->
http://fbrn.us
Listen to the replay -->
http://fbrn.us/shows/the-marriage-talk-show