01 October 2013
The 2013 Partial Government Shutdown - Got Questions? Here's some answers!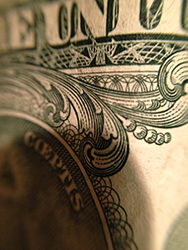 According to historical records, the 2013 partial government shutdown is not a first. We've been here before. Our current situation - because the spending approvals are not in place, it is a federal crime to spend government funds as of October 1, 2013, the first day of the US federal government fiscal year.
You need to know more about what's going on. That's a statement - not a question. I'm including a link here to an article that I find extremely helpful in breaking down the situation into digestible fact morsels.
---
The article is titled 66 Questions and Answers about the Government Shutdown" and is published in one of my favorite papers, the USA Today. The author is Gregory Korte who in my opinion is an outstanding writer and reporter for that paper.
Here's some of the questions that are answered in this article:
What causes a government shutdown?
Why is it happening now?
What is the difference between a shutdown and the debt crisis?
Will I still get my mail if the government is shutdown?
Will I be able to get a passport? Food stamps? Visit a national park?
Will I get my Social Security check? Unemployment Benefits? WIC? What about federally funded school lunch programs?
Will taxes be collected while the government is shutdown?
If I'm being audited by the IRS, will this continue?
How many people will be sent home from work during a government shutdown?
Will active military personnel get paid?
Will the President and White House Staff get paid during a shutdown?
This is only 16 of the 66 questions that are answered. Read the USA Today piece "66 Questions and Answers about the Government Shutdown". Fifty more fiscal educational facts available to you.
Carolyn