31 March 2016
We are called to be Outstanding Financial Managers
God created everything and owns everything.
We serve a God that has created everything, owns everything, knows everything, has predestined everything and wants to give us the desires of our hearts when we love him and the follow His instructions. Doesn't it make sense that he would expect us to take care of the things He entrusts to us in an outstanding manner so that He gets the glory? Of course he does! This is the principle of stewardship. Let's focus on managing our finances.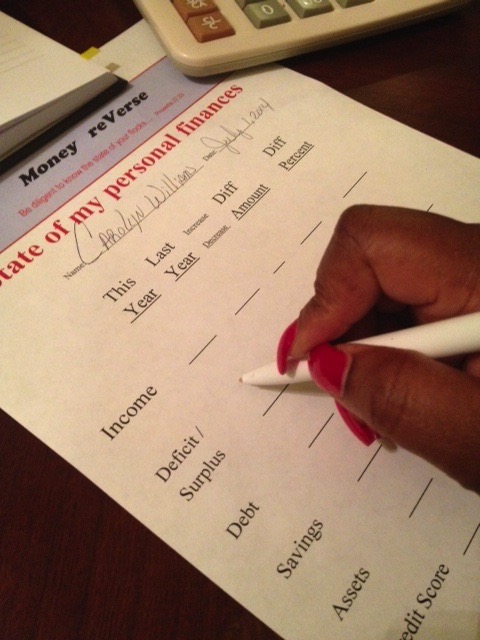 When I speak of managing personal finances, I'm referring to an active process of specifically knowing your financial condition, setting financial goals and allocating time to make a plan, log your actuals, measure your progress and make lifestyle decisions that are designed to help you to meet your goals. I'm talking about knowing down to the penny how much income do you have, how much debt you have, what does it cost you to live on a monthly basis, how much savings you have, what is your rate of return on your investments and a few other key money metrics. Here's a few of the many scriptures that encourage us to make plans and be diligent managers.
Be diligent to know the state of your flocks, And attend to your herds; For riches are not forever, Nor does a crown endure to all generations.
Proverbs 27:23-24 NKJV
Moreover it is required in stewards that one be found faithful.
1 Corinthians 4:2 NKJV
The plans of the diligent lead surely to plenty, But those of everyone who is hasty, surely to poverty.
Proverbs 21:5 NKJV
Managing your personal finances using a developed plan is not impossible to do. It's also not difficult. I use a spending plan weekly and I spend less time doing that on a weekly basis than I spend checking my email. It's all about having a system that works for you and your lifestyle instead of one that is confusing or complicated. If you don't have a spending plan system that you use, read this next article for some great options to get you started! Carolyn