28 December 2012
Money reVerse Apple iPad Mini Winner Announced!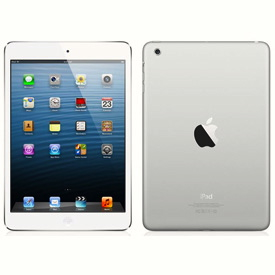 Congratulations to Chrissy Gilchrist of Keller, Texas.  She is the winner of an Apple iPad Mini compliments of Money reVerse.  Judging from Chrissy's twitter posts, she is an excited winner!
This iPad give-away was sponsored by Money reVerse as a way to encourage existing and new Money reVerse followers to stay tuned to this blog and twitter channel. More beneficial and informative financial info will be coming to you soon!
---
Chrissy won the Apple iPad Mini by simply following Money reVerse on twitter.
More give-away opportunities are on the way in 2013! Tell your friends and family to follow this blog via email and/or follow me on twitter - @moneyreverse. Double your chances to win by following Money reVerse on twitter (@moneyreverse) AND by following this blog via email.
Congratulations to Chrissy and you stay tuned! If you're not following this blog, sign up today by entering your email in the "follow by email" section on the right hand side of the Money reVerse site at www.moneyreverse.net. After entering your email address, you will need to complete your subscription by responding to a confirmation email that you will receive in your inbox.
Your time to win may be very soon!
Carolyn