27 December 2015
What area of your personal finances concerns you the most?
Posted in Contests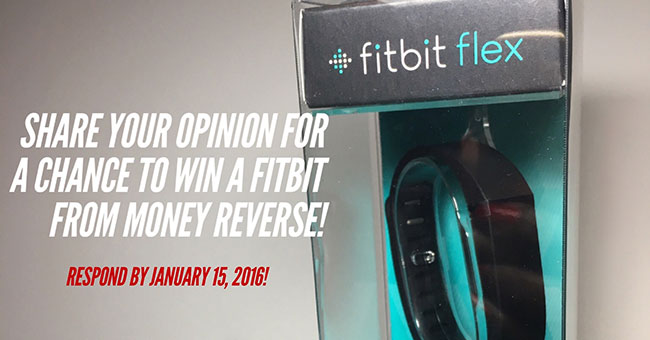 Let's be honest with ourselves...Concerns about money are real for most of us. Even though the bible instructs us to be anxious for nothing and to not worry about our lives, concerns about money tend to be at the top of the list of worries for individuals and couples no matter if you are young, old, rich or poor. We're human and money is crucial to our physical and social survival. As I prepare to serve you better through Money reVerse I'd like to hear your response to the following question:
Question: Which of the following areas of your personal finances concerns you the most?
1. Not enough savings. 2. Getting monthly bills paid. 3. Credit score. 4. Funding college education. 5. Lack of control of my personal finances. 6. Don't have a good understanding of personal finance concepts. 7. Other (specify in the private comments section) 8. None - I have no personal finance concerns.
Provide your email address in the private comments section of the poll and you will be eligible to win a Fitbit flex!
Share your answer today! Poll ends January 15, 2016 11:59 PM. Thanks for your feedback! Carolyn
Official Rules: Eligible entrants must be a US resident age 18 or older on 12/01/2015. No purchase necessary to enter. Winner will be selected by random drawing of eligible participants. Eligible participants are individuals that meet the above listed criteria, respond to the specified poll question and provide email address to be entered into this prize drawing. Providing an email address also serves as an opt-in request for email electronic updates (follow by email) to Money reVerse website at www.moneyreverse.net. Each eligible participant may have a single entry for each submitted email address. Odds of winning determined by the number of entries. Winner will receive a Fitbit Flex wireless wristband after being selected in a random drawing on 01/15/2016. Winner will be notified by email and will have 7 days to acknowledge notification of prize winning. Failure to respond to winner notification in 7 days will result in the forfeiting of the prize and an alternate winner will be selected. Prize estimated retail value $99.95. Winner will be required to sign a release and affidavit of eligibility that allows the use of the winner's name and location and/or likeness in a marketing/ winner notification campaign sponsored by Money reVerse.