31 December 2011
Welcome 2012 - I'll go where You want me to go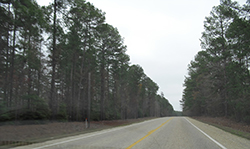 For the last week, I've been listening to music that was given to me two years ago as a Christmas gift from a very dear friend (Thanks again CG!  You're a blessing in so many ways!).  The CD is titled "It's Christmas"and the artist is Ledisi.
---
The first song on this project is a simple and beautiful one entitled "I'll Go".    
When I hear this song...
It touches me in a way that makes me nod my head yes.   
I agree and witness to the words.   
It humbles me. 
It brings tears to my eyes and reminds me what is really important. 
My commitment to my spiritual assignment is refreshed. 
I don't know what's ahead on the road but I'm on it.
I'm encouraged to keep teaching, blogging and speaking even though my calendar shows that I don't have the time to invest.
Big reaction from so few words...
I'll go where You want me to go.

 The You I'm referering to in this post is my Lord and Savior Jesus Christ.
 Here's a link to the song along with pictures of the talented artist!   I'll Go - Ledisi 
I have it on repeat on my MP3 player.  
In 2012, I'll go.  Will you?
Thank you for allowing me to share with you in 2011.  Welcome 2012!