15 July 2016
The Saved Are Saving - Series Introduction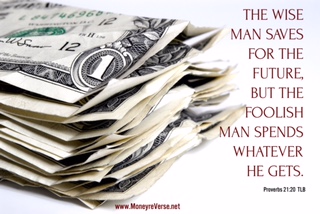 In a January 2016 poll of Money reVerse readers, 6 out of 10 of you that responded cited that a lack of savings was the area of personal finance that concerned you the most. Another area that was of concern for those of you that responded was funding college education which also falls in the lack of savings area. Two other personal finance areas that concerned Money reVerse readers most are as follows:
Not managing your personal finances
lacking a good understanding of financial matters
Again, thank you for your candid responses. See the chart here for more info on the survey responses.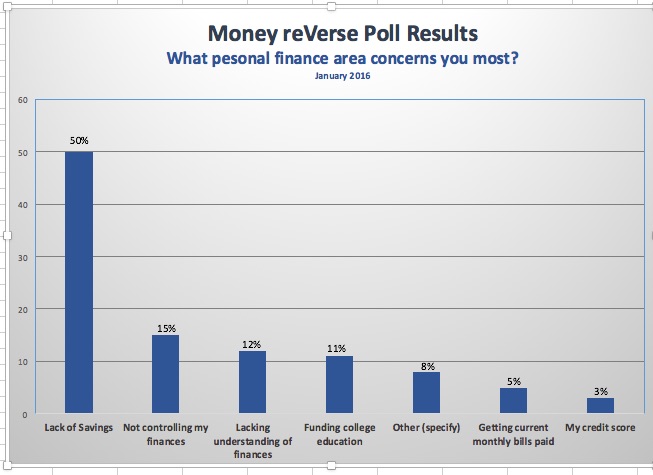 Your responses are not uncommon. I stay on the pulse of what's happening in global, national and local finances and I try to keep up and notice developing trends. One trend that is notable is that we as Americans are not saving as much as we have in past years. According to the June 2016 release from the Bureau of Economic Analysis, the personal savings rate within the US is 5.4%. It has been holding at this rate since February 2016. This tells us that US households are saving $54 for every $1,000 of disposable income that is available to the household. What this means is that if a family brings home $40,000/yr (take home money after taxes are deducted from the wages) they are saving $2,160 a year. Families that are bringing home $80,000 after taxes are saving $4,320 a year. Honestly, not too bad in my opinion. My real concern is that I think this national personal savings rate number is higher than the actual savings activity for too many of us. In response to my poll of Money reVerse readers and from multiple coaching sessions with clients that are working to elevate their financial position, I'm hearing from many that there is nothing in savings. Not 5.4% of disposable income – nothing. I'm committed to devoting time and energy to this subject. You're in the right place if a lack of savings is one of your financial concerns! In these next publications I'm going to focus on savings and provide biblical based teaching and practical application assignments to help you to improve your savings practices no matter where you are today! I'll also share a few of my personal stories on this subject. As you read and follow, I'm going to ask that you engage and commit to take the challenges that are presented so that you can be elevated beyond your current savings practices. There's always room to improve and I'm praying for this for all Money reVerse readers! Let's do this! Carolyn