30 April 2016
Have you checked your Social Security Statement?
Posted in Financial Literacy
As National Financial Literacy month, comes to a close I will wrap-up with a reminder to check your Social Security Statement. Checking your Social Security Statement is something that is easy to overlook – especially if you are not approaching retirement age or qualifying for disability benefits. Actually it is most important to check your statement annually well before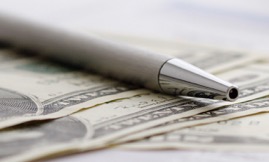 you reach either of these times of life. In checking your Social Security Statement you will accomplish the following:
1) Verify that your annual income is being recorded accurately.
Any Social Security benefits that you and your family are entitled to are determined by the annual earning that are submitted to the Social Security Administration. These earnings are submitted by your employer or by you if you're self-employed. If there are errors in the submission for your annual wages and earnings, the dispute request will need to come from you. It is best to review and verify this information before you get to the point of requesting benefits of which you're eligible. Once a year is how often I check mine and this is what I'd recommend.
2) See your estimated Social Security benefits.
This is for your awareness and retirement planning purposes. Based on the information that is being stored for you, estimates of your benefits at early retirement, full retirement and at age 70 are calculated. This is information about your financial future of which you should be aware – regardless of your current age! To get your Social Security Statement you can request to get it sent to you by mail or you can create an online account at
SSA.gov.
To make a request to have the statement mailed to you, contact your local Social Security office. With the online account you can view, download and print your statement at any time. This is how I check my numbers yearly and this is much more flexible than going the paper route. In the past, it has taken weeks for me to receive my requested statement in the mail. Online is much faster and there are several security features built into the account registration to help to ensure your privacy. If you haven't check your Social Security Statement in the past 12 months do it now! Make this something that you do each year during April, National Financial Literacy month. December of each year is also a great target time for this annual statement review! Be in the know about all of your financial matters!