09 April 2014
Financial Literacy: Protecting your personal information #finlit
Protecting your personal information can help reduce your risk of identity theft. According to the Federal Trade Commission (FTC), this is best done by employing operational practices that include the following four tactics:
Be selective and informed about those that you choose to share your personal information.
Store and dispose of your personal information securely especially your Social Security number
Ask questions before deciding to share your personal information
Maintain appropriate security on your computers and other electronic devices.
Before we get into a few more details, let's bring more info about the Federal Trade Commission to light.
---
Federal Trade Commission
The FTC is a bipartisan federal agency with a unique dual mission to protect consumers and promote competition. The FTC protects consumers by stopping unfair, deceptive or fraudulent practices in the marketplace. They conduct investigations, sue companies and people that violate the law, develop rules to ensure a vibrant marketplace, and educate consumers and businesses about their rights and responsibilities
It benefits consumers by keeping prices low and the quality and choice of goods and services high. By enforcing antitrust laws, the FTC helps ensure that our markets are open and free. The FTC will challenge anticompetitive mergers and business practices that could harm consumers by resulting in higher prices, lower quality, fewer choices, or reduced rates of innovation.
Protecting your personal information
Store and dispose of your personal information securely, especially your Social Security number.
Before you dispose of a computer, get rid of all the personal information it stores. Use a wipe utility program to overwrite the entire hard drive.
Before you dispose of a mobile device, check your owner's manual, the service provider's website, or the device manufacturer's website for information on how to delete information permanently, and how to save or transfer information to a new device. Remove the memory or subscriber identity module (SIM) card from a mobile device. Remove the phone book, lists of calls made and received, voicemails, messages sent and received, organizer folders, web search history, and photos.
Shred receipts, credit offers, credit applications, insurance forms, physician statements, checks, bank statements, expired charge cards, and similar documents when you don't need them any longer.
Destroy the labels on prescription bottles before you throw them out.
Ask questions before deciding to share your personal information.
Before you share information at your workplace, a business, your child's school, or a doctor's office, ask why they need it, how they will safeguard it, and the consequences of not sharing.
Keep a close hold on your Social Security number and ask questions before deciding to share it. Ask if you can use a different kind of identification. If someone asks you to share your SSN or your child's, ask
Why they need it
How it will be used
How they will protect it
What happens if you don't share the number
The decision to share is yours. A business may not provide you with a service or benefit if you don't provide your number. Sometimes you will have to share your number. Your employer and financial institutions need your SSN for wage and tax reporting purposes. A business may ask for your SSN so they can check your credit when you apply for a loan, rent an apartment, or sign up for utility service.
Maintain appropriate security on your computers and other electronic devices.
Use security software.
Don't open files, click on links, or download programs sent by strangers. Opening a file from someone you don't know could expose your system to a computer virus or spyware that captures your passwords or other information you type.
Keep financial information on your laptop only when necessary. Don't use an automatic login feature that saves your user name and password, and always log off when you're finished.
Read the privacy policies. Yes, they can be long and complex, but they tell you how the site maintains accuracy, access, security, and control of the personal information it collects. If you don't see privacy policies posted, consider doing business elsewhere.
This is a summary of helpful information available to consumers for our awareness and protection. Take a look around at www.ftc.gov.
To read the full FTC article on protecting your personal information, get there from here.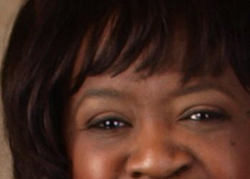 Carolyn