22 August 2016
I'm speaking at #Octane2016! Join me there!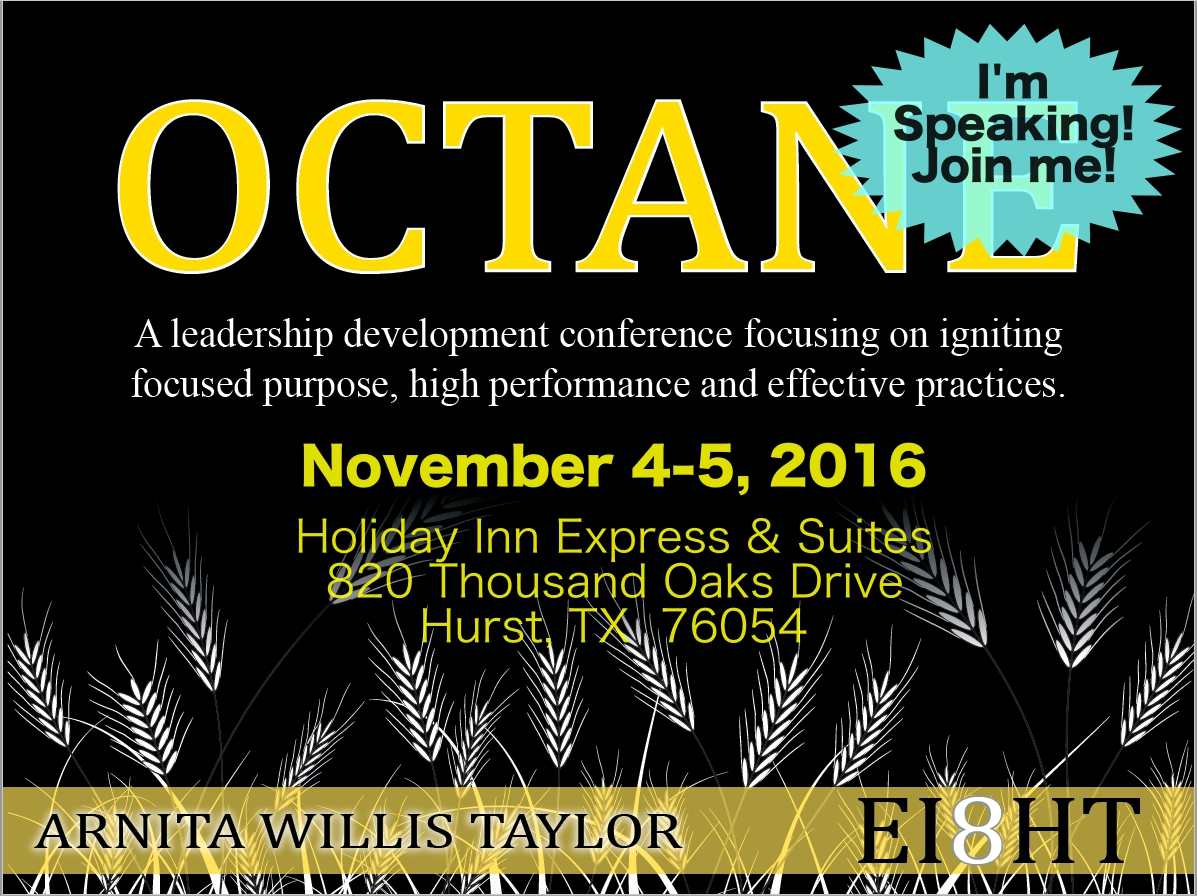 Join me at Octane 2016!
November 4-5 2016 Holiday Inn Express and Suites Hurst, Tx
When you receive instruction of any kind from God, that is a true call to leadership. Leadership starts with self. Strong leadership practices will manifest themselves across all areas of your life. Including your finances. I will be joining the Ei8ht Leadership Development Group as a speaker at the Octane 2016 Leadership Conference. I will lead two sessions covering the topics of Stock Market Literacy and Knowing and Understanding your Money Persona. This conference will provide over 8 hours of leadership instruction and practical application take-aways in just two days. You don't want to miss this one!
Get more information on #Octane2016 here
! See you there!